Do you want to create your own customised candle packaging boxes? In this blog, you will get to know how to do that. With a little bit of creativity and these simple steps, you can make your candles stand out from the rest.
Choose a shape or design for your box.

Find some fonts online and type up what you want it to say on the front of the box -Print off onto card stock paper and cut out letters with scissors.
Do you need to buy candles for an event? Maybe it's your birthday, Christmas or even a wedding. You want something that looks good and smells fantastic but doesn't know where to start. Candles that are packaged in an elegant box with a bow and the company's name printed on them look beautiful. It's tempting to buy one.
For starters, it is essential to get your hands on some affordable custom candle packaging boxes wholesale, so they don't have to pay the price of a designer candle. Luckily there are many resources online that offer this service, and they range from really affordable prices all the way up to more expensive options depending on your needs and budget.
Contribution Of Candle Packaging In Business Marketing:
Candles are a great way to keep your home smelling good and looking stylish. But have you ever wondered what the contribution of candle packaging in business marketing is?
Candle packaging can help increase sales, create brand recognition, provide customers with an interactive experience, or even educate consumers on how to use their products. The right candle packaging will also ensure that your product is safe from potential risks associated with mishandling.
So, if you're considering purchasing candles for business purposes like branding or promotion, make sure to take into account the importance of quality candle packaging.
Candles are one of the oldest forms of light. They have been used for thousands of years to keep warm, create a homey atmosphere, and as decoration. Many different types of candles can be used in various settings, including aromatherapy candles, tea lights, pillar candles, jar candles, votives, and more.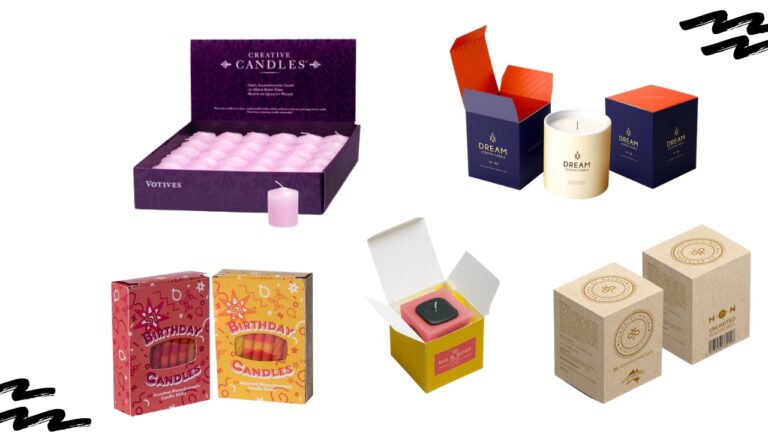 Why Choose Candle Boxes Australia As Per Your Candle Type Always?
 Choosing the right type for your space is essential because not all will work well in every room or setting. Candle packaging boxes wholesale in the Australia also plays a vital role in marketing these products. The candle packaging needs to be appealing enough so that people want to buy them. They must have enough information on it to know what they are getting when they purchase the product.
Does it really matter what your candle packaging looks like? In a word, yes. Packaging is one of the most influential factors in consumer purchasing choices. A study by the University of Pennsylvania revealed that shoppers tend to choose products with eye-catching designs and colours over those with a more generic appearance. It also found that people are more likely to purchase items if they think they're getting good value for their money.
Why Should You Invest In Custom Packaging For Your Candles?
Do you want your candles to stand out on the shelves? Custom packaging is an easy way to make sure that buyers will notice your product. Investing in custom packaging for your candles is a good idea. Custom packaging will make the recipient feel extra special when they receive it. Plus, you can also find candle gift boxes and make the perfect gift for your friends.
How Customised Luxury Candle Boxes Australia Can Be Used To Promote Products And Services?
Customised Candle Boxes can be used to promote products and services. For example, if you sell candles or other related items, customising a candle box is a great way to promote your brand! There are many design templates that allow for customisation of the front and back panels, as well as the top flap. The customer will enjoy seeing their custom candle boxes show up at their doorstep.
These boxes are a great way to show off your product or service. Besides, they will catch the attention of potential buyers.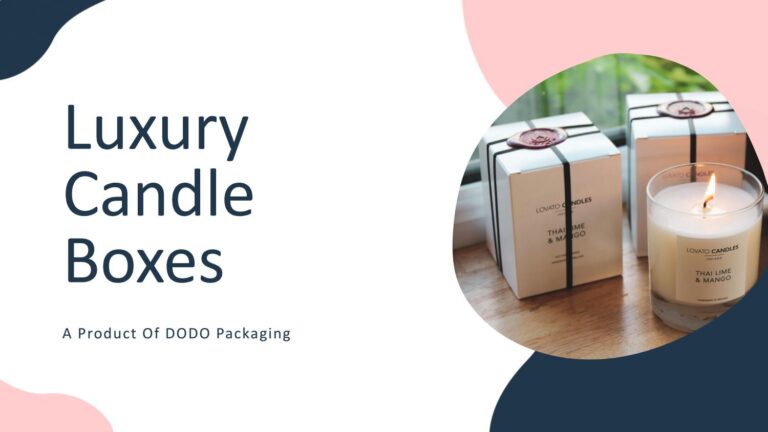 How Do Candle Boxes Enhance The Charm Of The Product?
One exciting thing about candle gift boxes Australia is how they seem like a natural extension of the product itself. They are easy to design with something as simple as paperboard or cardboard. They still look polished because their design matters the most, and it is what sells candles. Warmth, romance, relaxation, nostalgia or whatever your brand may offer. It's worth noting that these are all feelings people want for themselves too. The end result is an item with charm and personality will catch customers' eyes at first glance.
Why Invest In Candle Boxes After Complete Satisfaction?
Candles are used in many homes around the world for various reasons. One of the most popular is to create a relaxing atmosphere when it is time to wind down. A second use can be as a decorative item that brings warmth and beauty into any space.
They are also a great way to get rid of unpleasant smells, but did you know that they can even help sleep? If you want to make sure that your candles last as long as possible, invest in candle boxes after complete satisfaction.
Always make the decision once you feel completely satisfied. If you have any doubts, then do your research. It is evident that no one wants to waste their money. So, it is better to search before. It is indeed useless to cry over spilt milk.
You must also be careful while choosing any packaging company for the customization. Always search about it and read the customer's review on their website. You can also ask the company's representative to send you samples if you place the order in bulk.
So, once you feel satisfied, then you are good to go. Now, you know all the benefits of kraft candle boxes; get them now without any hesitation.