Do you want to ensure the effective marketing of your brand? If so, then it is time to invest in Stickers and Labels. Stickers and labels are cost-effective tools that will allow you to stand out from your competitors. 
Labels are perfect for branding or identifying products on store shelves. Stickers can be placed on laptops and cups, boxes for advertisement. With these two simple tools, it is easy for any company or individual with a creative mind to make their product known on the market.
Stickers and labels are an excellent way to market your brand. They are great to use for various purposes, including advertising, branding, product identification, or giveaways. Stickers and Labels can help you advertise your business by including information about what you do or sell on them. 
For example, someone selling dog treats at a local fair might print "Dog Treats" on their sticker so that people know what they are selling when they see it in person or online. This also helps build trust with customers by ensuring that they do not get something different from advertised.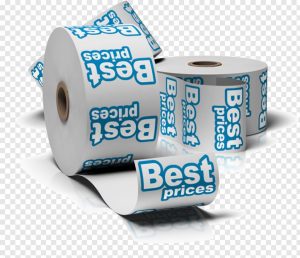 Additionally, stickers are in use for almost anything, from laptops to water bottles. They are perfect for businesses that want their logo seen by the public. 
Labels are also a great way of advertising your brand as they can be placed on products in stores or even attached to clothing items with care instructions. Both stickers and labels have many benefits essential to any company's marketing plan.
Ensuring your brand is visible to the public and easily identifiable to customers can challenge small businesses. With so many other brands competing for attention, you need a way to be prominent in the sight of potential clients, and stickers and labels are an excellent option. 
Besides, you can use them on packaging, promotional materials or even as a means of advertisement in high traffic areas.
What Are the Benefits of Using Stickers on The Packaging?
Stickers are a great way to attract buyers and make your product stand out on the shelf. Stickers are also in use for promotional purposes, such as giving away free stickers to purchase another item. 
Also, it is important to know that one size does not fit all when it comes to stickers, though; you need to find the suitable sticker for the job by looking at your marketing goals and understanding what kind of customer you want to reach. Choosing an adhesive that is appropriate for this will help ensure success in your marketing campaign.
There are many benefits to using stickers on the packaging. For one, it can be excellent as a promotional tool for your brand. Stickers allow you to advertise all of the features that make up your product and what makes it stand out from others like it.
Another great reason is that they are cost-effective. You do not have to spend money on expensive marketing strategies when an inexpensive sticker will do just fine. Finally, stickers are easy to apply and remove – this means less work for you.
Stickers As the Colourful and The Convincing Addition to The Packaging:
Stickers are versatile and affordable to add colour, design, and branding to your packaging. Whether it is a food product or a beauty item you are selling, adding stickers as part of your package can help boost sales by grabbing the customer's attention before they even open up the box. 
Additionally, these colourful additions can provide informative value for those looking to learn more about buying if done correctly. Moreover, stickers are an excellent tool for companies to use for their products and packaging. 
Whether they want them as an added feature or because they need something that will stick on the product, stickers can be used in multiple ways. They add colour and excitement to the product while also creating a way for people who buy your products to feel like they are getting more than just what is inside the box. 
Besides, the best part about stickers is that you do not have to limit yourself by thinking of them as one thing; there are so many different options out there.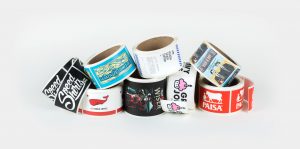 Tips For Designing a Sticker or Label
Labels Stickers are common items found on many products or packaging, but they often go unnoticed. However, they serve an essential role in product branding, so it is essential to design stickers and labels with care.
To begin with, you should know how big your sticker will be. This is because the size of your sticker determines how much space you have to work with when designing it. You can use this information to decide what kind of font style and colour scheme you want and where certain elements should be placed within the design itself.
Upscale The Display of Your Product with The Stickers and Labels on The Packaging
Have you found that the packaging of your product is not up to par with the quality of your contents? If so, there are many ways to make it better. One way is by adding stickers and labels on the packaging. This will improve the look and feel of your product and give customers a unique experience when they purchase it. 
Stickers can be used for promotional purposes or just simply for decoration. Labels are usually used in more formal settings, but they both have their benefits if added to your packaging design.
Get Creative with The Stickers on Your Packaging
The stickers on your packaging are a great way to make your product stand out from the rest. You can use these stickers as a promotional tool for sales, contests, and giveaways. They will allow you to create an image that is unique and memorable. With so many options available, you must find the right sticker label printing company to help you along the way. 
The first step in this process is finding the perfect company with excellent customer service and affordable prices for your business needs. Once you have found them, be sure to follow their instructions carefully when sending them any materials they may need from you: 
logos or designs printed onto sheets of labels should be cut down into smaller pieces, if necessary, before being sent over.
Print The Required Information of Your Brand on The Stickers Pasted on The Packaging
Do you feel like your customers cannot identify the brand of products they are buying? This is why you need to print the required information on Stickers and Labels that can be pasted on the packaging. 
These labels will help customers know who manufactured, distributed, and sold their products. Stickers come in various shapes and sizes, so be sure to choose what best suits your business needs.